A smart register over elected representatives, matching
todays and tomorrows needs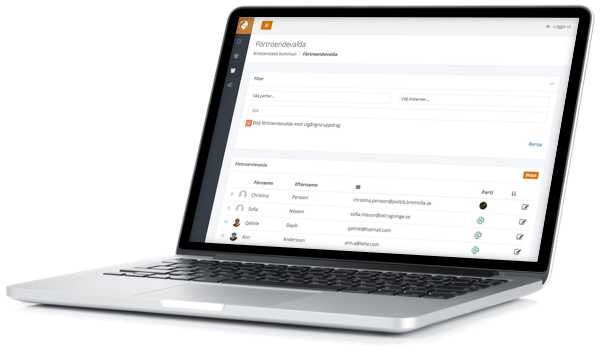 NETPUBLICATOR DOCS
A concept for the digital distribution of documents to tablets, computers and phones
The system is frequently used in politics in many municipalities and county councils, in unions and associations, agencies, and also in the business world, e.g. in boards. Several of our customers are amongst the biggest organisations in Sweden.
DISTRIBUTION
The meeting attendants gain access to the documents of the meeting electronically through portable reading devices, smart phones, and computers. The meetings and the content of the meetings are easily managed through a web portal and changes can be performed instantly.
GET WELL-PREPARED
We all know the implications of making the right decision at the right time. The Netpublicator platforms will help you get well-prepared for the meeting and important decisions. The documents of the meeting can be updated and provided to the participants of the meeting instantly.
MULTIPLE PLATFORMS
Netpublicator is provided across a wide range of platforms to provide easy access for its users.
iPad & iPhone
Android
Windows 8 (RT included)
On the web
SECURE
Several of our customers have a need to abide the privacy protection law or handle sensitive information.
Read more on how we create a safe environment to store data and authenticate users.